Your Ruidoso Area Real Estate Resource
Hi and Welcome to our Casa Ideal Real Estate web site! We're hopeful you'll find it exceptionally helpful with your Ruidoso area real estate search.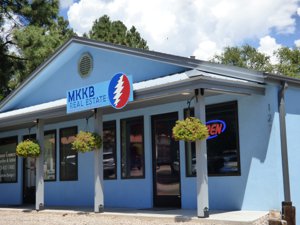 Whether you're looking for the perfect mountain hideaway, ready to sell and move up in our market or it's simply time to sell what you've enjoyed and move on, give Team Casa Ideal a try. You'll be amazed by what we do for you! 🙂

And for those unfamiliar with our corner of the world, The 'Ruidoso Area' includes several Southern New Mexico communities with Ruidoso generally thought of as the epicenter of the tourism and economic activity. These communities or nearby areas include Alto, Ruidoso Downs, The Hondo Valley, Capitan, Nogal and, of course, Ruidoso proper.

Besides a vibrant real estate market populated with locals, the Ruidoso area is a mecca for second home owners who appreciate the bountiful natural beauty, idyllic four season climate, abundant wildlife, creative arts and music scene and generally chilled out mountain vibe the area affords visitors and other escape artists. Ruidoso and our surrounding municipalities fan out eastward from the base of the Sacramento Mountains. Considered the southern tip of the Rockies, the Sacramentos rise from approximately 7000 feet elevation in the Village of Ruidoso to the 12,003 foot top of Sierra Blanca, the chain's highest peak and a Southern New Mexico landmark.
Please watch the short video below to learn how this site will help you find your next home!